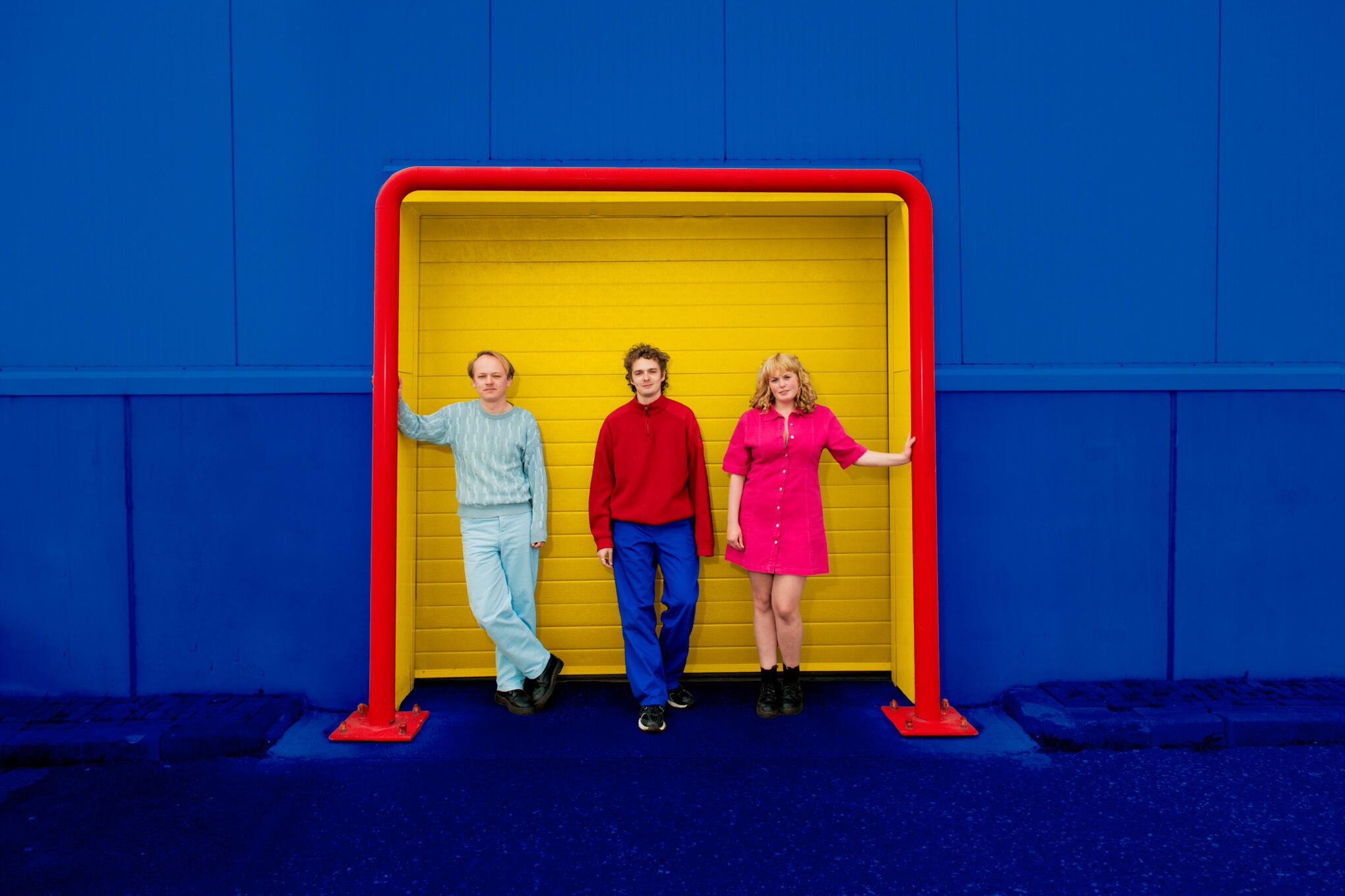 PIP BLOM
This is the home of Dutch indie quartet Pip Blom. We proudly present you our second album Welcome Break!
The reviews are raving:
XS Noize (10/10): "Welcome Break is one of the best records of the year. Don't sleep on it"NME (4/5): "The Amsterdam four-piece build on the winning indie-pop foundations of their debut with an effort that fizzes with confidence and self-belief"Mojo (4/5): "Sheer charisma of bold clanging anthems / Blom's buoyant indie-rock proves hard to resist"Uncut (4/5): "Dutch foursome perfect Britpop 2.0 / A deceptively simple collection of slightly melancholic bangers / Play loud, listen carefully"De Volkskrant (4/5):
If it was the forced break that helped determine the quality of this album, then he was indeed welcome"Line Of Best Fit (Album of the Week): "An addictive listen / Near impossible to not want to return to Welcome Break again and again"DIY (4/5): "They master a balance between growing up and maintaining innocent charm"Spectral Nights: "Welcome Break takes you on one hell of a personal journey. Enjoy your stay"OOR: "On Welcome Break, the Pip Blom sound has been fine-tuned and the songs have become even stronger. Glastonbury can probably added to the tour agenda again soon"
LISTEN NOW
Choose your favorite platform!
ORDER NOW
We've got very special versions in limited editions coming up. Vinyl and cd's. Expect them in the second half of January.
UK
Heavenly Recordings (black)
Rough Trade (orange)
Dinked (blue)US
Rough Trade (black / orange)NETHERLANDS
Platomania (yellow)
Sounds (yellow)
Kroese Online (yellow)
More info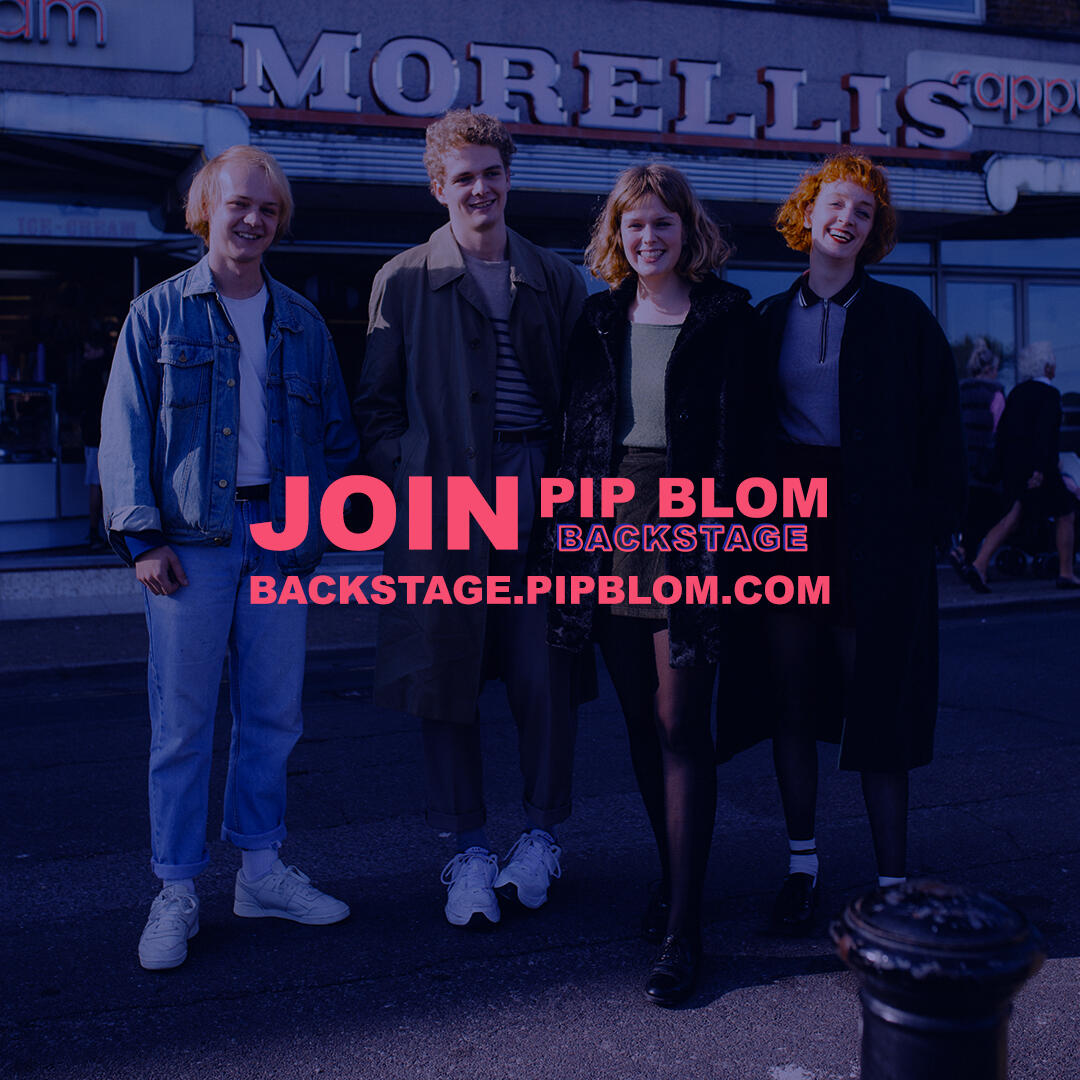 PIP BLOM BACKSTAGE
Pip Blom Backstage is the members only service by Pip, Tender, Gini and Darek a.k.a. Pip Blom. Do you want weekly exclusives (demos, sessions, videos, and more)? Join us for free! When you become a paying member you receive extras like magazines, downloads, and places on the guest list.
More info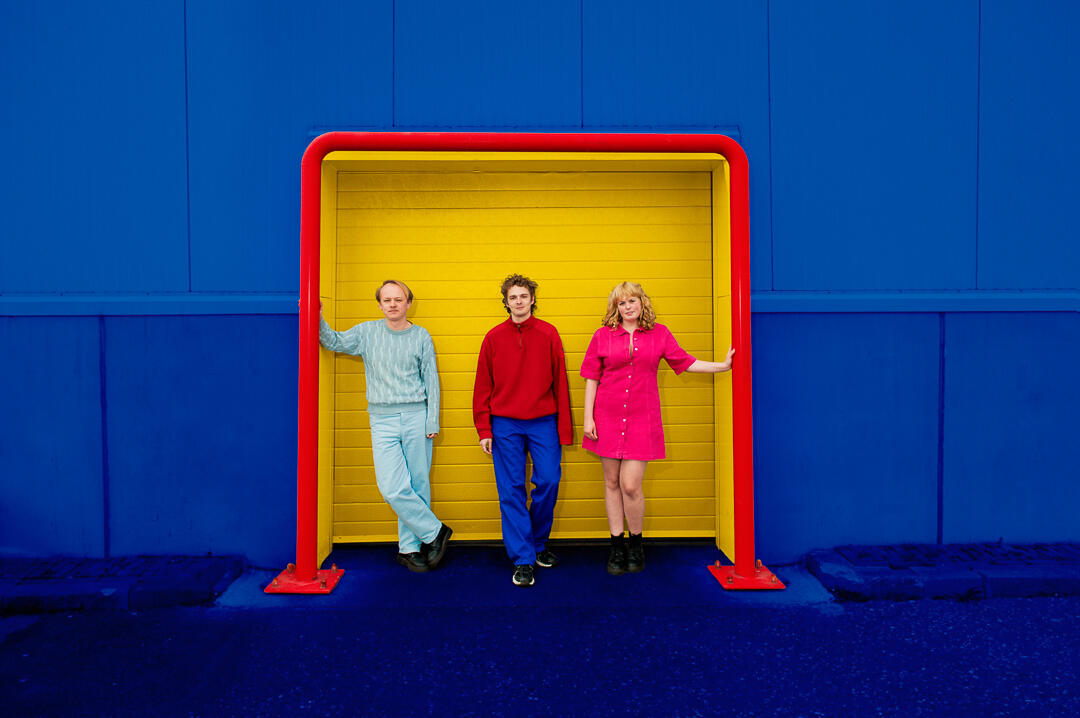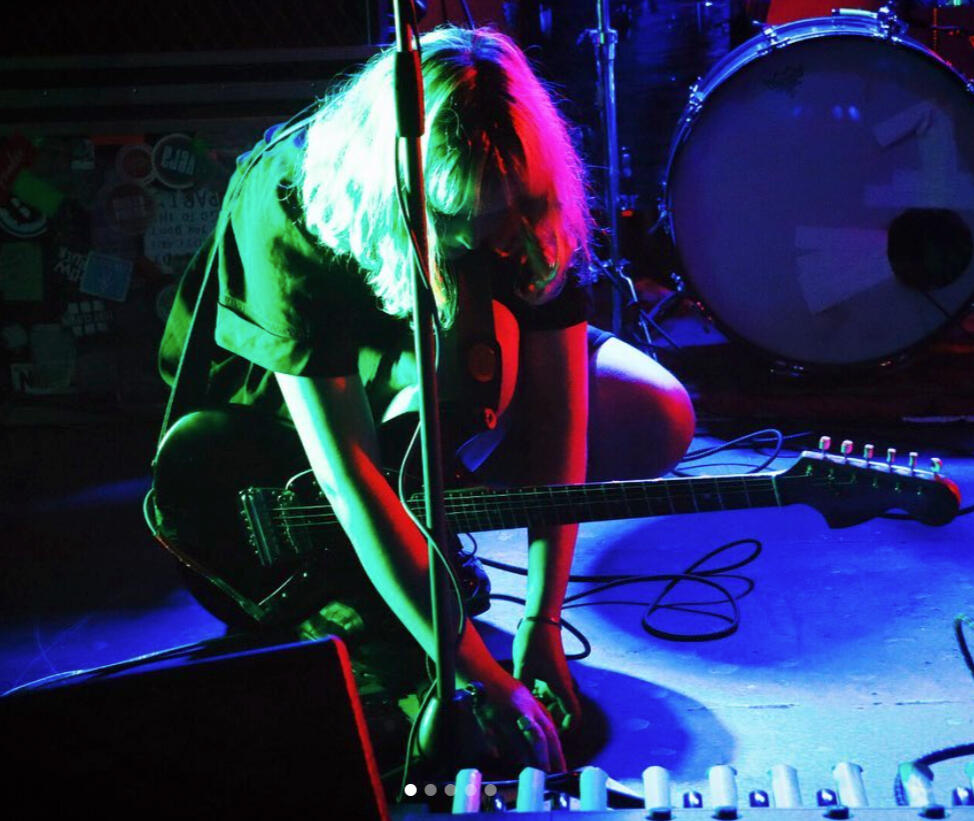 Pic Marieke Huizinga
GIGS
Have a look at all of our upcoming gigs and get your tickets!
Note: For all the normal shows (including the Maximo Park supports), we have 3 spots on the guest list for Premium or Deluxe Members. Become one!JULY
09-07 UK: TRNSMT Festival / Glasgow
17-07 NL: Zwarte Cross Festival / Lichtenvoorde
29-07 UK: Kendal Calling / Lowther Deer Park
31-07 UK: Deer Shed Festival / ThirskAUGUST
06-08 UK: Wilderness Festival / Cornbury Park
07-08 UK: Birmingham Psych Fest / Birmingham
12-08 NL: Festiek Etiek Festival / Nijmegen
19-08 UK: Green Man Festival / Brecon BeaconsSEPTEMBER
10-09 NL: Appelpop Festival / Tiel
14-09 BE: Trix / Antwerp
16-09 FR: Le Hop Pop Hop / Orleans
17-09 FR: Le Pop Du Label / Paris
18-09 FR: Aeronef Club / Lille
30-09 UK: 02 Institute / Birmingham -OCTOBER
01-10 UK: 02 Academy / Leeds -
02-10 UK: The Invisible Wind Factory / Liverpool -
04-10 UK: Tramshed / Cardiff -
06-10 UK: Academy / Manchester -
07-10 UK: Roundhouse / London -
08-10 UK: 02 Academy / Oxford -
10-10 UK: 02 Academy / Bristol -
12-10 UK: Rock City / Nottingham -
13-10 UK: Barrowland / Glasgow -
14-10 UK: 02 City Hall / Newcastle -- With Maximo ParkPIP BLOM 2022 So far ...07-2 UK: St Lukes / Glasgow
08-2 UK: Cluny 2 / Newcastle
09-2 UK: Academy 3 / Manchester
12-2 UK: Rescue Rooms / Nottingham
14-2 UK: Trinity Centre / Bristol
15-2 UK: Concorde 2 / Brighton
18-2 NL: Vera / Groningen
22-2 NL: Paradiso Noord / Amsterdam
25-2 NL: De Helling / Utrecht
26-2 NL: Metropool/ Hengelo04-3 NL: Rotown / Rotterdam
05-3 NL: Muziekgieterij / Maastricht
07-3 NL: Doornroosje / Nijmegen
21-3 USA: Mercury Lounge / New York
22-3 USA: TV Eye / New York
23-3 USA: Kung Fu Neck / Philadelphia
23-3 USA: Session WXPN / Philadelphia
25-3 USA: Grog Shop / Cleveland
26-3 USA: Beat Kitchen / Chicago
27-3 USA: Magic Bag / Ferndale
28-3 USA: Session Audiotree / Chicago
30-3 USA: Hard Rock Cafe / Pittsburgh
31-3 USA: A&R Bar / Colombus01-4 USA: Pie Shop / Washington
14-4 LU: Rockhal / Luxembourg --
15-4 NL: AFAS / Amsterdam --
20-4 FR: Zenith / Paris --
21-4 BE: Circe Royal / Brussels --
23-4 NL: Record Store Day Nijmegen / Tilburg / Breda
26-4 UK: Islington Assembly Hall / London
28-4 UK: The Ferret / Preston
29-4 UK: The Independent / Sunderland
30-4 UK: Gold Sounds Festival / Leeds01-5 UK: Get Together Festival / Sheffield
01-5 UK: Sounds From The Other City Festival / Salford
02-5 UK: Instore Jumbo Records / Leeds
03-5 UK: Session Marc Riley BBC 6music / Salford
04-5 UK: Instore Jaccaranda / Liverpool
05-5 UK: Instore / The Barrel House / Totnes
06-5 UK: Focus Wales Festival / Wrexham
07-5 UK: Are You Listening Festival / Wrexham
11-5 FR: L'Aéronef / Lille
12-5 BE: Cirque Royal / Brussels
14-5 DK: Store Vega / Copenhagen
15-5 DE: Tempodrom / Berlin
16-5 DE: E-werk / Köln
17-5 NL: TivoliVredenburg / Utrecht
19-5 UK: John Peel Centre / Stowmarket
20-5 UK: A Slow Education Festival / York
21-5 UK: Ceremony #2 Festival / Bedford
26-5 NL: Dauwpop Festival / Hellendoorn
28-5 UK: Neighbourhood Festival / Warrington05-6 NL: Gaellus Open Air Festival / Tienray
11-6 NL: Best Kept Secret Festival / Beekse Bergen
21-6 UK: Instore Resident Music / Brighton
22-6-UK: Instore Rough Trade / London
23-6-UK: Instore Rough Trade / Bristol-- With Franz Ferdinand
** With Bloc Party
More info